Our global presence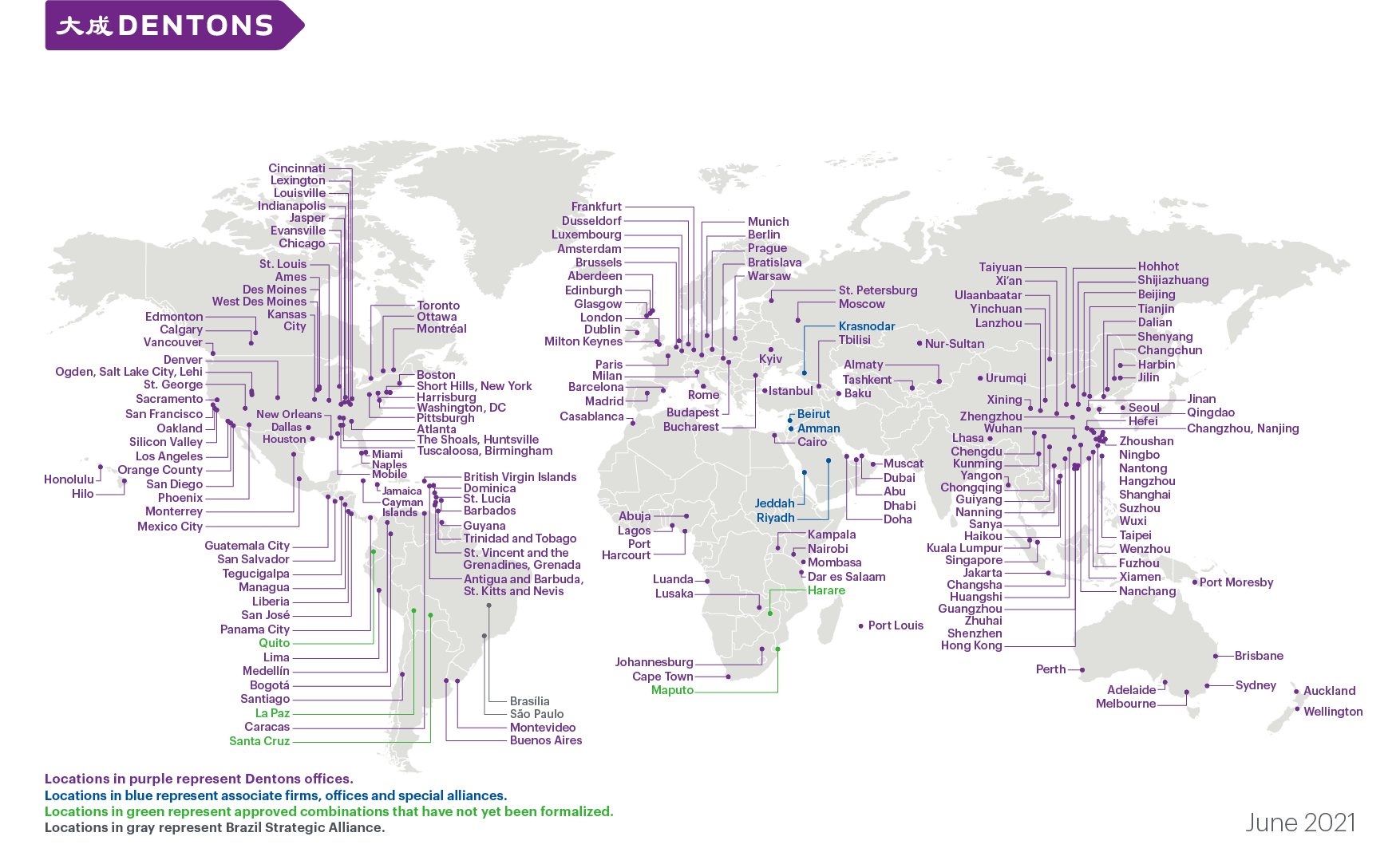 We are who we are because of what we do and the scale on which we do it. Everything we do is different. From the big ideas right through to the big deals, our bigger picture is always growing. That's down to the expertise of our lawyers, who are specialists across the board.
Our key practice areas
Our people
We're in virtually every corner of the globe, and we're proud of every member of our team. Our people are all different, but they're all challengers in their own right, and they have their own story to tell.
"From the diversity of work to the quality of my colleagues, I couldn't ask for a better place to practice as a corporate associate."
– Yi Zhou, Dentons Associate
"I am constantly reminded of the impact the Summer Program has had on my career, Not only did the Summer Program help me establish meaningful relationships that continue to this day, it gave me a solid foundation to start and develop my practice. As a homegrown partner, it has been a thrill to evolve with the Firm and work alongside those I met during my Summer Program in challenging, complex and exciting work."
– Kristen Rodriguez, Dentons Partner