Clients want three things: extensive experience, deep industry knowledge and local cultural understanding wherever they operate. Dentons operates at the intersection of all three.
Driven to provide clients a competitive edge, and connected to the communities where our clients want to do business, we know that understanding local cultures is crucial to successfully completing a deal, resolving a dispute or solving a business challenge.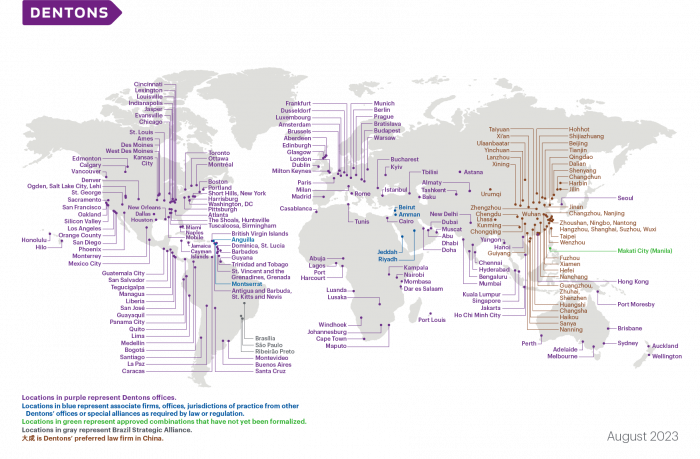 Each of Dentons' foundational firms was truly in and of the communities it served: firmly grounded with the leading corporate clients and industries in its regions. We continue that tradition today.
At Dentons you can be a part of a firm that offers more presence in more places. With more than 180 locations in over 75 countries, we offer a world of opportunity for your career.
Dentons. Our global reach makes us different.